June 9th, 2008 at 2:32pm |
The Register has this on a new external graphics solution for laptops! Could this finally be the answer for laptop gamers?
AMD used the Computex show in Taipei this week to propose XGP – eXternal Graphics Platform, a slimline box you connect your GPU-lite laptop to when you need more graphics horsepower.
Fujitsu Siemens (FSC) was on hand to demo the concept with its Amilo GraphicBooster, an AppleTV-like unit with an AMD ATI Radeon HD 3870 GPU built in and hooked up to 512GB of GDDR 3 memory. The box can drive four displays simultaneously, the company claimed.
AMD's pitch is that users will be able to connect their slim'n'light laptops to an XGP, which will supply the level of graphical grunt that they don't need when they're on the move and, more importantly, running on battery power.
XGPs are designed to be hot-pluggable, the driver knowing about and enabling the use of the discrete GPU as soon as it's connected to the host.
With that multi-monitor support, XGP will undoubtedly also be pitched at businesses who want to give their laptop-equipped workers multi-display desktops.
Of course, this is the same notion companies like DisplayLink are peddling, but they're delivering multi-screen support over USB using the host system's GPU. AMD's approach – since it's in the business of selling more graphics chips – is to add a second GPU to the system.
That said, Fujistu Siemens has its eye on the consumer market – we understand it's pitching the technology to Dixons and other big retailers – as a way to allow ordinary punters to effectively upgrade their older laptops' graphics capabilities. The technology doesn't require an external monitor – the XGP can render images on the host laptop's own screen.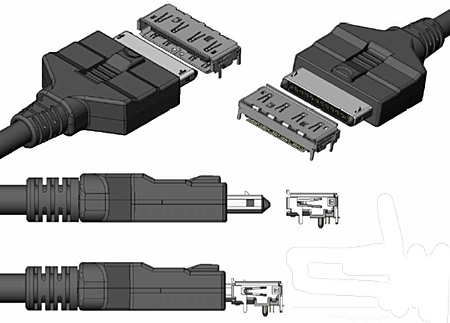 Yet another video connector for your laptop
Much will depend on the extent to which AMD pushes XGP as part of its 'Puma' notebook platform, and engages with bodies like the PCI SIG to turn XGP into a true standard. At that point, we might see all those Intel-based laptops taking on the technology.